OK, so I have this friend Desmond** who's maybe a little bit weird. Maybe. A little bit. But, for the most part, it's an endearing sort of weird--the type of weird that might cause people to refer to him as "eccentric," or "a real character." It likely explains how he's been able to put up with me over the years...'cause, you know, I'm crazy like a fox.


Anyhoo. Desmond told me a random bit of information about himself once, a long time ago, and for some reason, I've always remembered it. He told me that when he was a child, he would eat a hotdog in such a way that it would annoy his mother. Instead of eating it like a normal person might eat a hotdog, from one end to the other, he would eat it like a sandwich. He would take bites from the middle, compromising the structural integrity of the faux meat. And I remember thinking, as he told me this, "Wow. Desmond was even weird as a kid."


So, I made a hotdog for Eric for lunch today. (Shut up. He does not always eat hotdogs. Besides, it was organic and I grew it myself in my geodesic dome.) Apparently my kid's on the road to being a weirdo too, because take a look at this: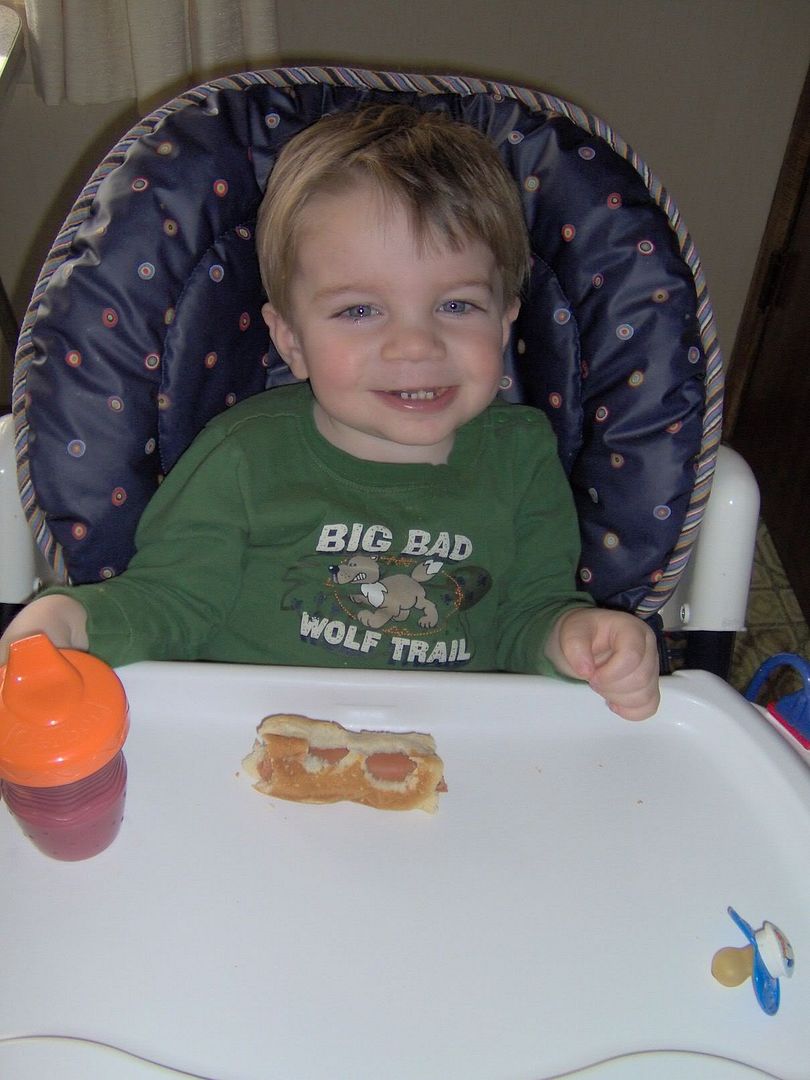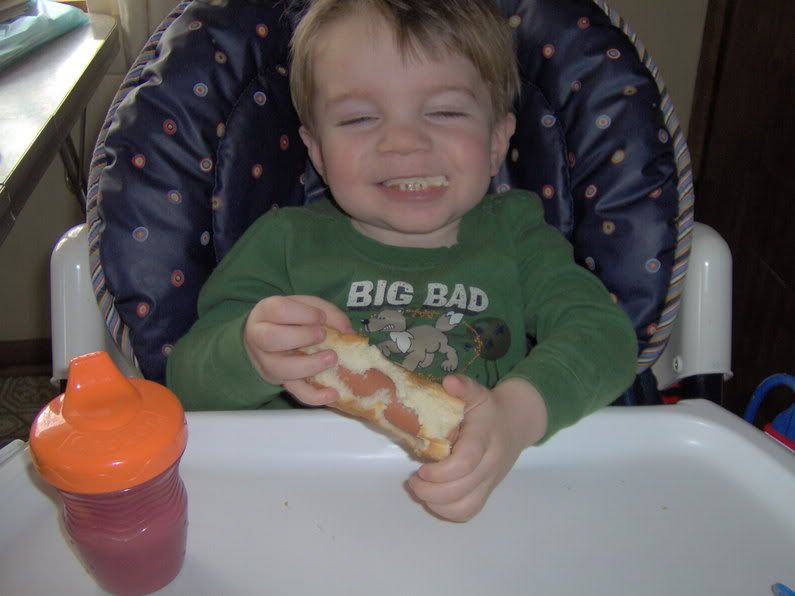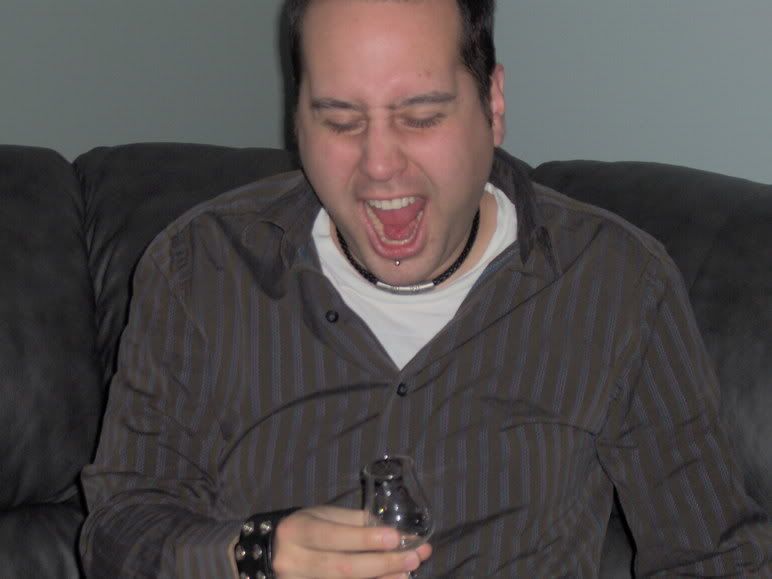 This is the Desmond. I think he just did a shot of something that was supposed to taste like some portion of Aunt Sally's Christmas Dinner. Sometimes I like to tell people that he is my Latin Lover, even though it's an out and out lie. But that's OK, because every girl ought to have a Latin Lover, no? Anyway, I'm posting his picture without any sort of permission whatsoever. Take that, D.
** NAMES HAVE BEEN CHANGED TO PROTECT THE PARANOID.